It's all fun and games until someone puts an eye out!
Reid might lose eyesight after exercise injury but touts workout routine as proof he's fit to govern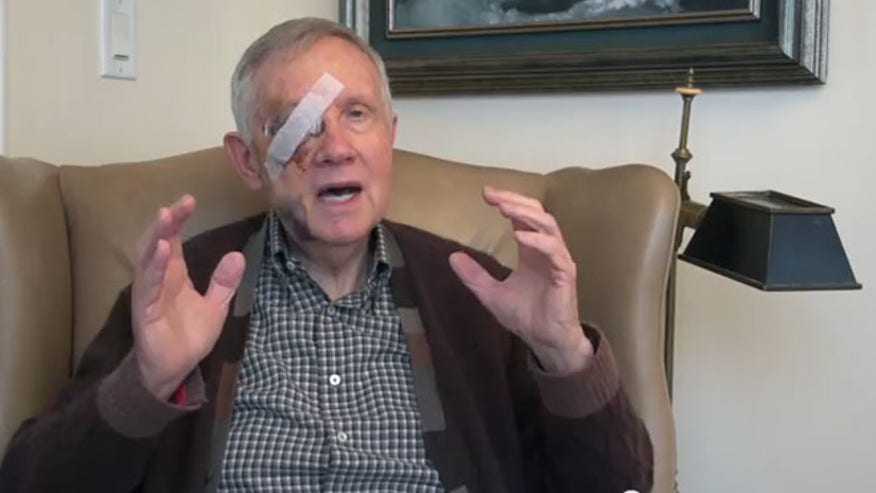 These are very extensive injuries being described in this article about Harry Reid's "exercise" mishap! It looks more like he got mugged! Could he be lying and in reality was attacked by a gang of black teenagers and thinks it would be politically incorrect to say so?
Perhaps not.
But, he should identify these "bands" he's talking about. With injuries like this it would be a public service to warn others who use or are considering the purchase of these "bands". Let's hear more about this equiptment and what we can do to protect ourselves from this happening to us.
Posted by Weary_Willie at January 10, 2015 7:44 PM